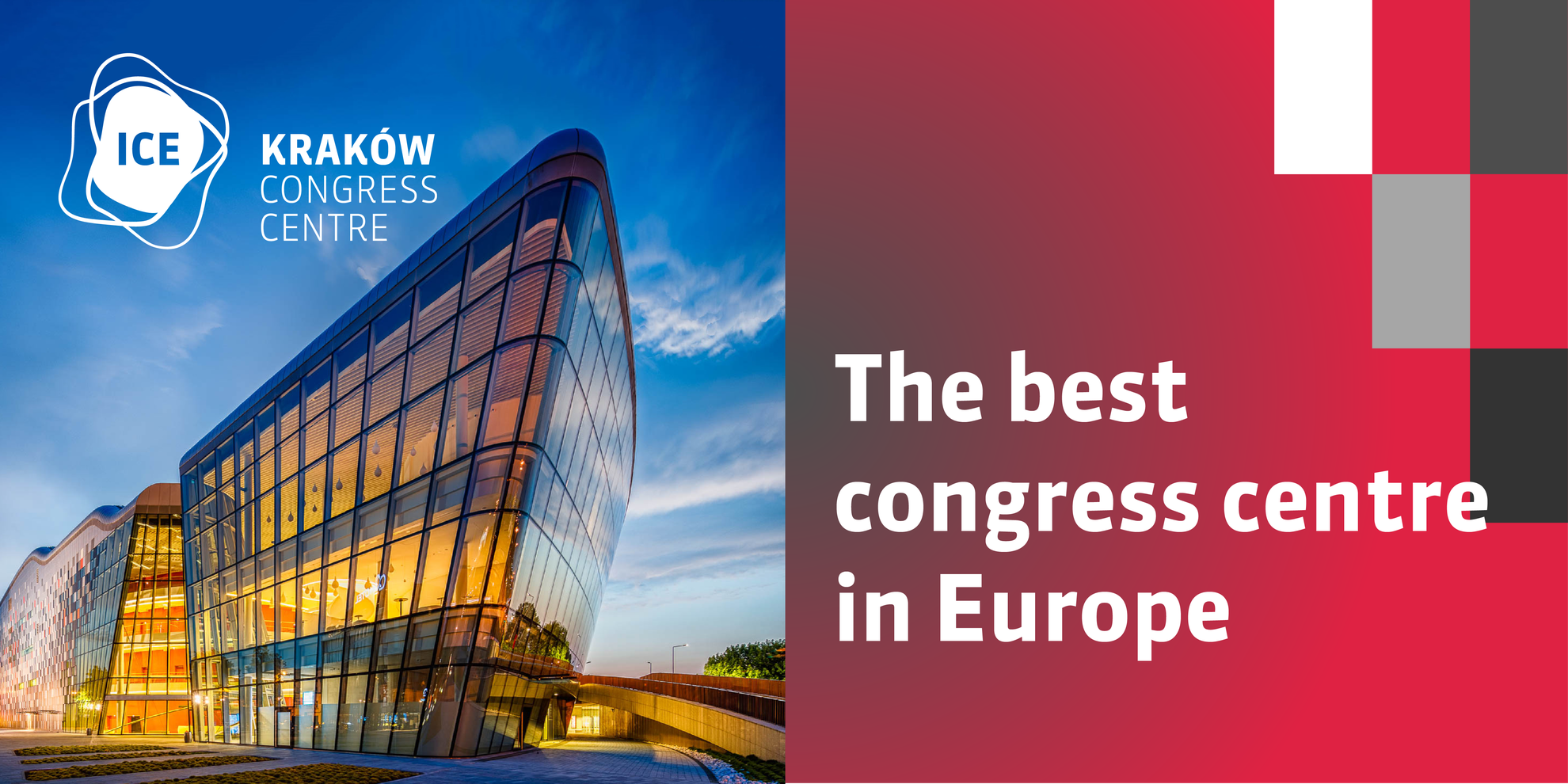 On 29 January 2022, the ICE Kraków Congress Centre was voted best congress centre of 2021, reaching a score of 4.96 on the "Kongres" magazine's five-point scale.
The outstanding score has earned ICE Kraków a gold certificate for quality for the third year running. The certificate is awarded by mystery guests who pay anonymous visits to congress venues in Central and Eastern Europe to assess their location, comfort, accessibility, customer service, safety, catering and branding and marketing.
"This is the seventh time when mystery guests at our conventions have given us such high scores in contrast to other venues in the region. The certificate is all the more valuable given that recent months and years have been extremely challenging for us and other representatives of the meetings industry. I am delighted to say we have made the most of the temporary downtime to adapt to the new realities and prepare new communication and business strategies. Together with representatives of Kraków's MICE industry we have developed the KRAKÓW NETWORK Protocol. We were inspired by the ICCA Kaohsiung Protocol and realised that Kraków is a truly attractive and flexible destination," says Izabela Błaszczyk, Director of KBF – operator of ICE Kraków.
The anonymous assessment is conducted by the "Kongres" magazine published in Slovenia. The journal is distributed to international experts in Belgium, France, the Netherlands, Germany, the UK, Italy and Slovenia.