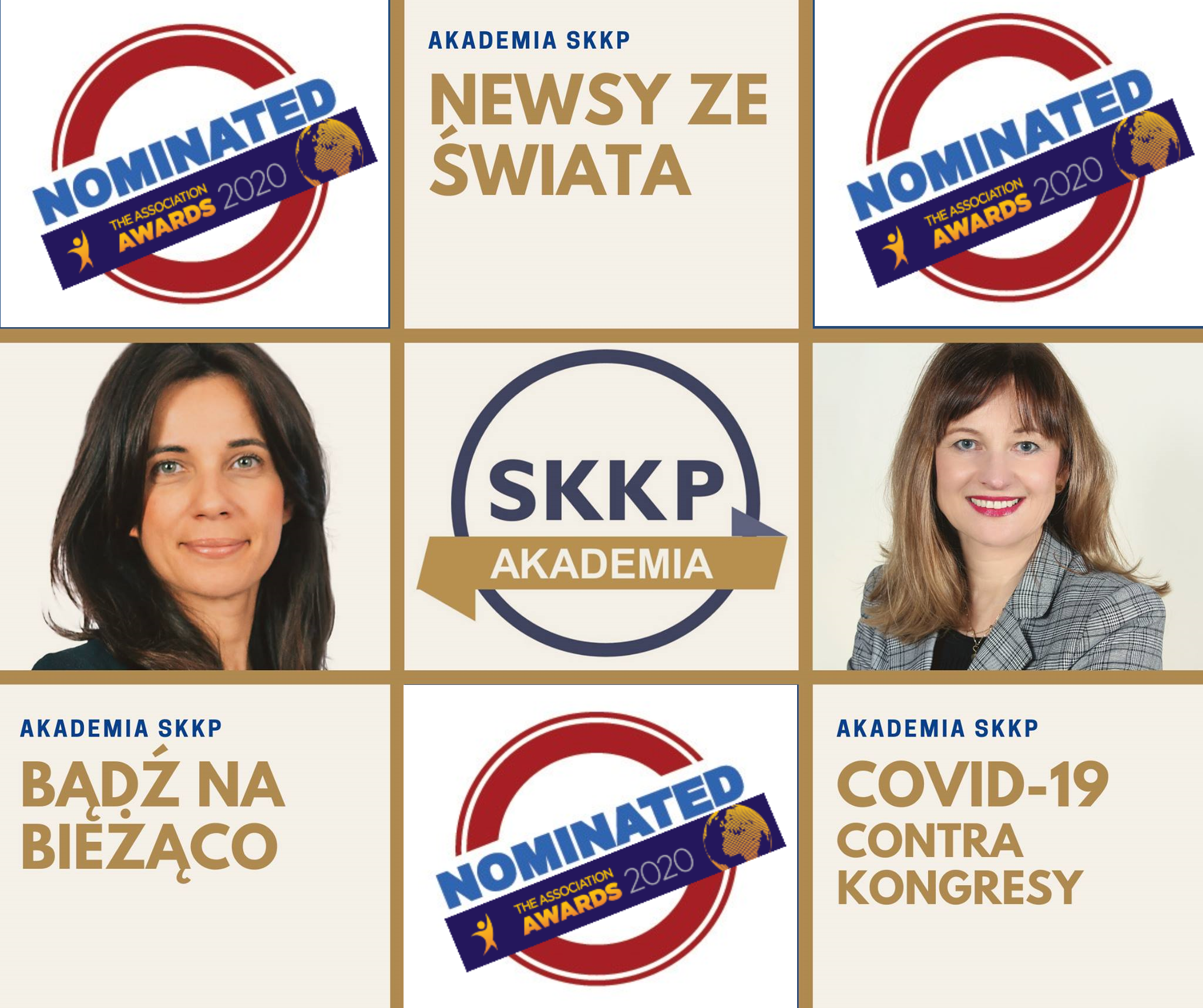 The project 'News from the World SKKP Academy - Congresses and Conferences contra COVID-19' was nominated in the Assocation of Association Executives International & European Awards 2020, in the category - Best National Association Project. Selected projects will be recognized as 'Success Stories' and presented for the international audience.
SKKP Polish Conference & Congress Association is the oldest meetings industry association in Poland, gathering the most professional and influential people from the Polish MICE industry. One of the SKKP key projects is the Academy.
The SKKP Academy is a unique set of trainings aimed at providing extensive knowledge on the organization of conferences and congresses in an interesting and unusual way. The program was prepared by expert practitioners. They share their knowledge acquired over many years while working for different sectors of the meeting industry including venues, PCOs, CVBs and international associations.
At the outbreak of the crisis associated with COVID-19, there was a sudden need for knowledge transfer and access to proven know-how from international organizations regarding ways to deal with this unique situation. Reliable and checked information is necessary to make right decisions. This need also applies to the world of congresses and conferences, hence the impulse to create an idea for providing verified information from the world to the industry in Poland in the form of articles under the common title Congresses and Conferences contra COVID-19.
In the series of articles from the News from the World - SKKP Academy, important aspects of the meetings industry from the international market are raised. These are examples of good practices, researches, new trends and innovative projects, case studies, etc. The authors the articles are Anna Górska and Katarzyna Sadowska – Cioch, both AAE members.
One of the SKKP strategic goals is to raise knowledge and skills of the Polish industry in order to develop and maintain a professional conference services in Poland. The project helps to achieve this goal by providing the Polish industry with inspiration, to encourage them to implement creative solutions in their businesses.
All articles (in Polish) are available on the SKKP website.